I lifted most off this off my project thread on
http://commerownersclub.myfanforum.org/
We have owned Percy since late summer 2008, the first and only Commer we went to look at.I saw it on Ebay and after it didnt make its reserve and went to see it and fell in love. The owner had passed away and the elderly lady who owned it didnt really want to sell it but couldnt really drive it anymore,I felt a bit bad taking it away to be honest but I knew if i didnt someone else would get this litle bargain.Bought for a very cheap price with tax and MOT we used him for a few trips around Norfolk during the summer and autumn and laid him up for the winter around October 2008 We only had on issue-a fuel leak that was fixed as best as we could.
The 50 mile drive home from the seller was very interesting as I thought he would roll on the bends-lol
This is what he looked like when we aquired him.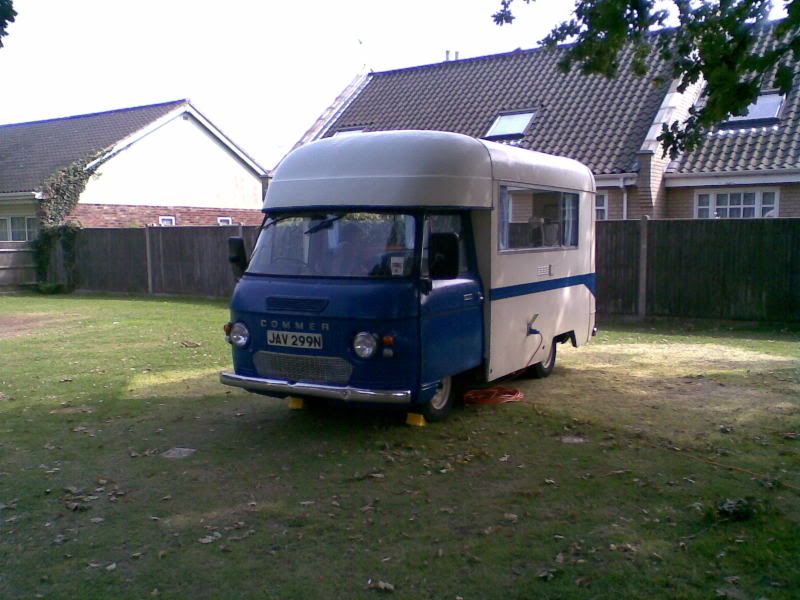 We moved him around a bit during January (just round the block).Coming round to spring we discovered a brake fluid leak and suspected the master cylinder was leaking.After purchasing the wrong seals and discovering Percy had a slightly different master cylinder to what the book says he should have had I rebuilt the master cylinder.
I then started work on the exterior by tackling the front end by attending to the front grill and rusty air intake grill
Firstly this is what we had before (notice the tastefull pop riveted on panel and interesting wire mesh)..
Grill removed...
Rivets drilled and panel taken to reveal....oh not too bad (well not as bad as I thought) untill I attack it properly to see whats left thats metal...
Once I cut the rust out I could start painting.
I used Rustoleum applied with a roller..yes... you read it right a roller. The usual gloss roller from avaliable from most hardware stores. Theres loads of threads on the net about this method but I wont bore you with all the details.
First coat..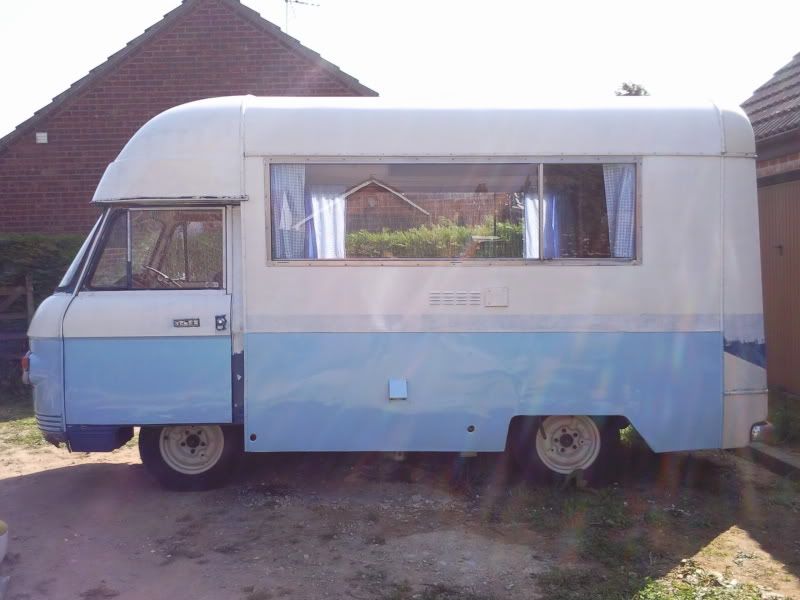 Paint finish after first coat..
Getting there..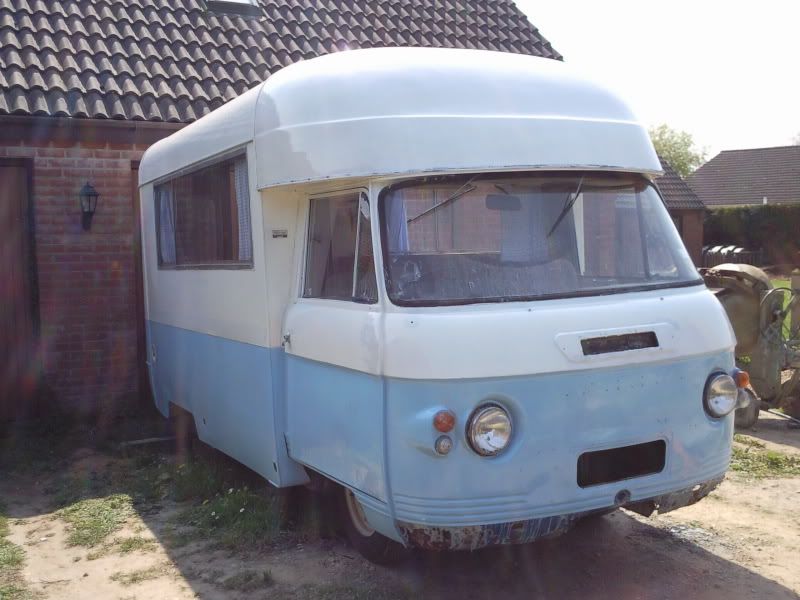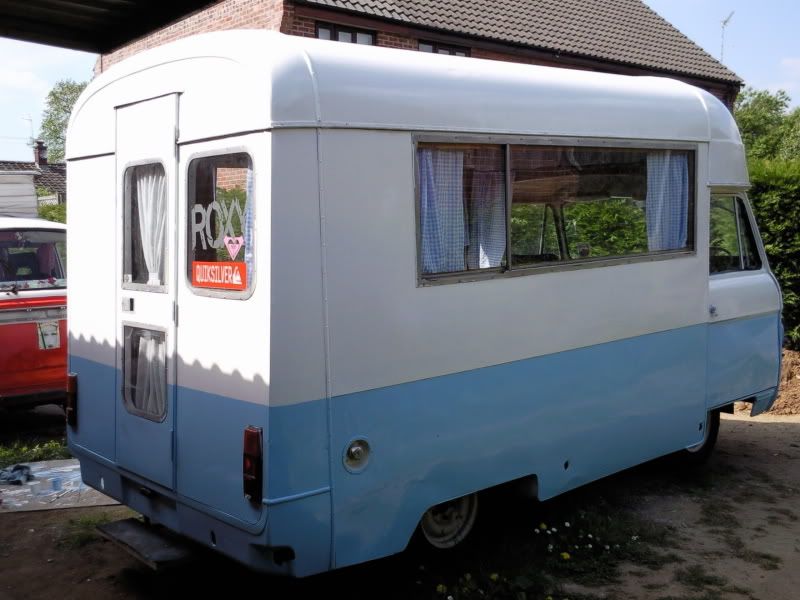 More coats...
Chrome grill surround,new indicators and lucky dice ariel topper fitted..
First trip out in new livery...
Paint still needs flattening and another coat in places but will have to wait for a while as ive just moved house.
Passedthis years MOT after fixing new front shock bushes and dodgy electrics.He has now taken pride of place as my surfboard carrier and is much cooler to arive at the beach instead of a Ford Ka
Ive fitted a 'better' Zenith carb replacing the one I had on there originally that had no mixture adjustment (no more smoke). Luckily I found it in a box of parts that came with the van
Ive also found out he is fitted with a very rare overdrive gear box..
Doesnt seem to be working at present bu gives me something to tinker with.
At the minute he still resides at my father in laws until I bulid a hard standing for him at my new house which should be in time for next years camping season.